MLC 2006 STANDARD A3.2 – Food and Catering Regulation
F.I.T.'s purpose is to ensure that seafarers have access to good quality food and drinking water provided under regulated hygienic conditions.
S.M.A.R.T Provisioning
In line with the S.M.A.R.T. principle all material is Specific, Measurable, Achievable, Realistic, Targets.

Auditing & Inspections
In line with the new regulation MLC 2006 Standard A3.2 – F.I.T. Ltd will provide on-board audits with a full written report of the galley, store rooms and accommodation. We will provide photographic evidence of any non-compliance and will provide training to the ship's cooks and mess men to rectify any issues.
F.I.T. will also provide menu planning, nutritional guidance and costing's of menus. We will provide the cooks with all the material and training guides to help them achieve basic food hygiene certification.
Certification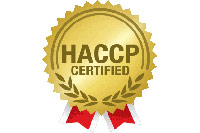 F.I.T. is an approved training centre under Highfield awarding body for compliance.
In line with MLC 2006 and HACCP standards, you can attain the following certifications with F.I.T.:
Level 1 Award in Food Safety in Catering
Level 2 Award in Food Safety in Catering
Level 3 Award in Effective Auditing and Inspection Skills
In addition to levels 1 and 2 in food safety F.I.T. is now able to offer up to level 4 advanced food safety in catering
Levels 1-4 in HACCP (Hazard Analysis Critical Control Points)
Levels 1-3 Health and safety in the work place
Level 2 award in Manuel handling
Levels 2-3 in Risk assessment
Level 3 Award in Allergen management in catering (Information sheet attached) New leglislation in Europe from December 13th 2014.
Level 2 certification in Hospitality and catering principles food production and cooking
NVQ level 2 diploma in food production and cooking.
Other qualifications F.I.T. can offer are levels 1-2 fire safety awareness COSHH (Code Of Substances Hazardous to Health)
* Click on the images to view the pdf files
Education & Training
F.I.T. provides education and training for ships' cooks and catering personnel iro:
– Practical cookery – Basic cooking skills
– Prevention of food-borne disease
– Food hygiene
– Personal hygiene
– Nutrition and health – Balanced menus
– Religious and cultural aspects
– Communication and other basic skills
– Workplace safety
– First aid in the galley
– Waste
* Click on the images to view the pdf files